Anti-Spam Tools — CAPTCHA Form
Worried about spammers and hackers who can access and insert malicious codes on your forms? Our effective anti-spam tools go beyond simple CAPTCHA options by offering you multiple layers of spam protection. Use our anti-spam tools such as CAPTCHA image verification, IP address limits, and keyword blocking.
Only show CAPTCHA when needed
Detect behaviors of spambots on your forms by choosing our form's Invisible reCAPTCHA. Through the help of Google's powerful algorithm, unusual activities on your form can be monitored. Normal human behaviors are exempted. By default, this option is enabled on all your forms.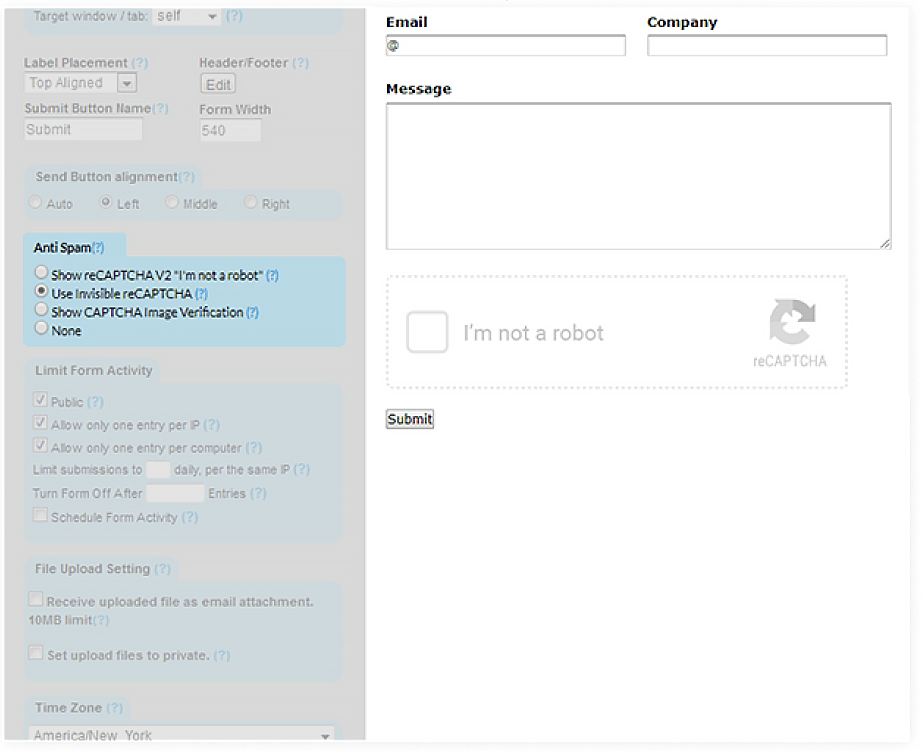 Customize the CAPTCHA Field
Choose your preferred image verification option and change your CAPTCHA's background colors so users can easily read it and understand what to do.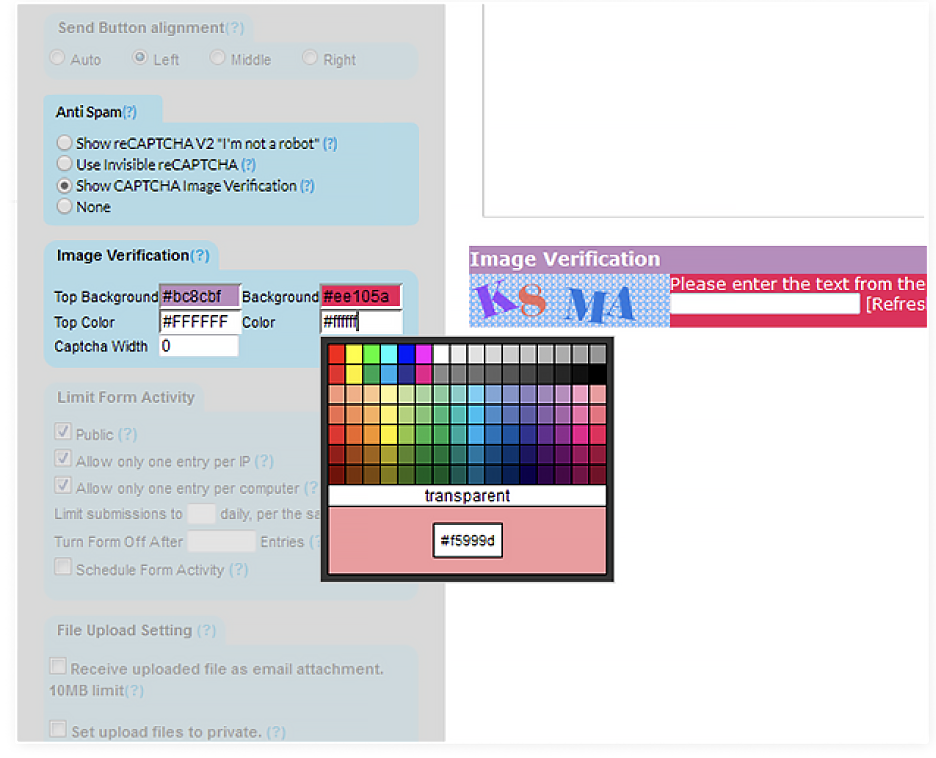 Limit form activity
Block spam bots and hackers from accessing your forms by limiting the number of submissions per IP address.