Digital signature form
Use our Digital Signature field to capture official signatures from your customers for taxation, legal purposes, banking, and credit card authorizations.
Signature field enables your users to submit their signatures using their finger, mouse, digital pen, or a similar hardware pointing device.
Add signature from advanced fields

To apply the signature field to your form:
Log in to emailmeform.com
Mouse over the form you want to edit and click "Edit" icon
Click the "Signature" field under the "Advanced" heading for fields
Note that the "Signature" is now added to the right column as a field
Click on the newly added "Signature" field and modify the settings.
Collect signatures on desktop, mobile, or tablet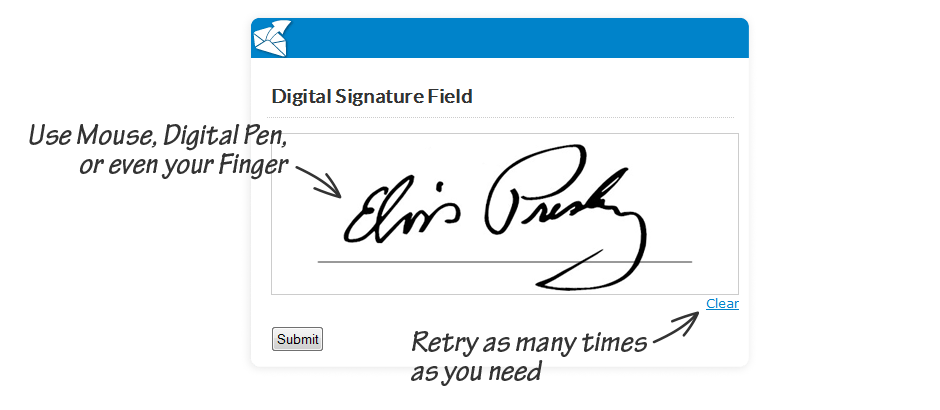 Receive confirmation messages and authorized signature forms with EmailMeForm. Allow your users to verify their entries with a real signature whether they use PC, Mac, Tablet, or Smartphone. They will be able to easily write their signature on the screen.