Global Language Localization for Form & Surveys
Would you like to reach a broader audience? Need your forms and surveys in different languages? What if your users don't understand your error messages in English? Maybe you simply wish to connect with your users using plain and friendly language.
Apply our new language and custom validation settings to your form. Use your own language, tone of voice and style.
Automatic Error & Message Translation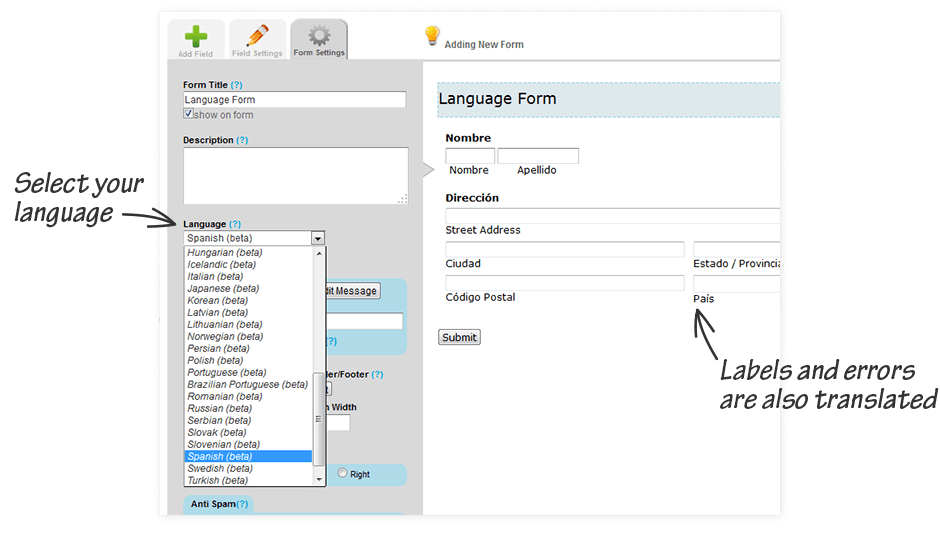 We offer over 40 languages to choose from. Simply select your preferred language from the drop-down menu in your Form Settings. You may apply your preferred language to the entire form.