Form Logic
Long forms hardly get completed. Why choose a complex form when you can have smart ones that hide or show fields and skip pages or questions depending on your user answers? Collect data without showing users irrelevant fields and questions. Use form logic to create smart forms.
Show or hide fields
Show or hide fields depending on your users' actions and inputs. Target the right users with appropriate questions and get more accurate results. Besides, your users will only fill in the fields that are relevant to them.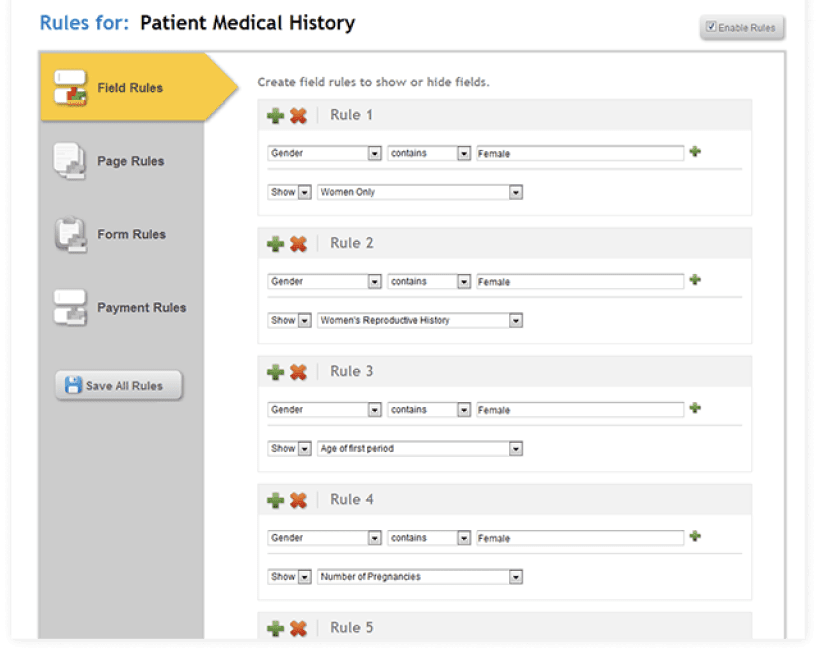 Skip form pages
Don't drag your users to irrelevant pages. Create rules that will remove the unnecessary pages for your end-users. This will increase engagement on your surveys and forms.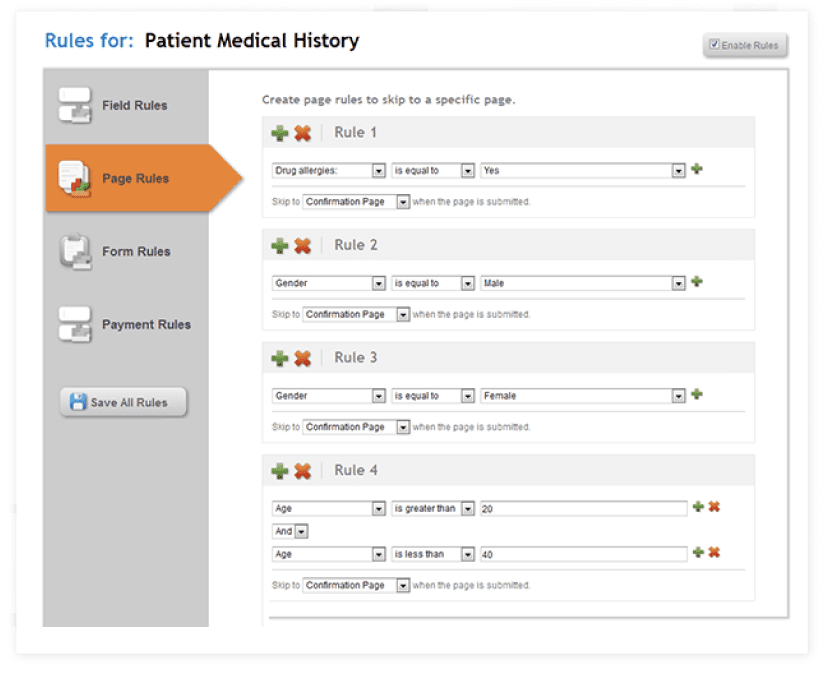 Redirect to website or send notifications
Your form rules will determine the behavior of your form. Depending on the user's answer to a specific field, it can show a custom message, redirect the user to a new link, or send a notification email. All actions are in effect after user submission.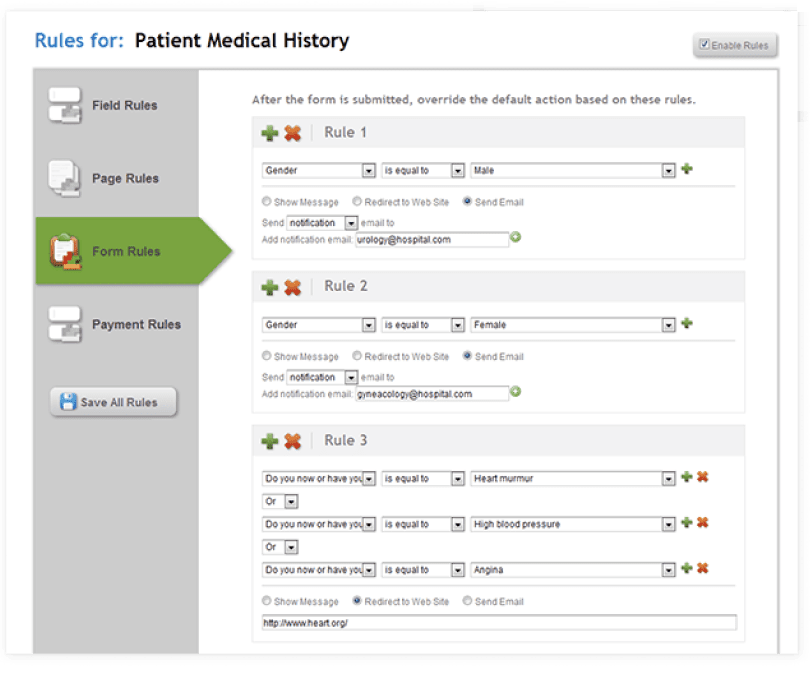 Provide custom payment options
You can easily modify payment rules in accordance to your workflow. Enable payments relying on the user's appointed price/value.
Note: Make sure that the payment setting is enabled. Payment rules are different from your Payment settings.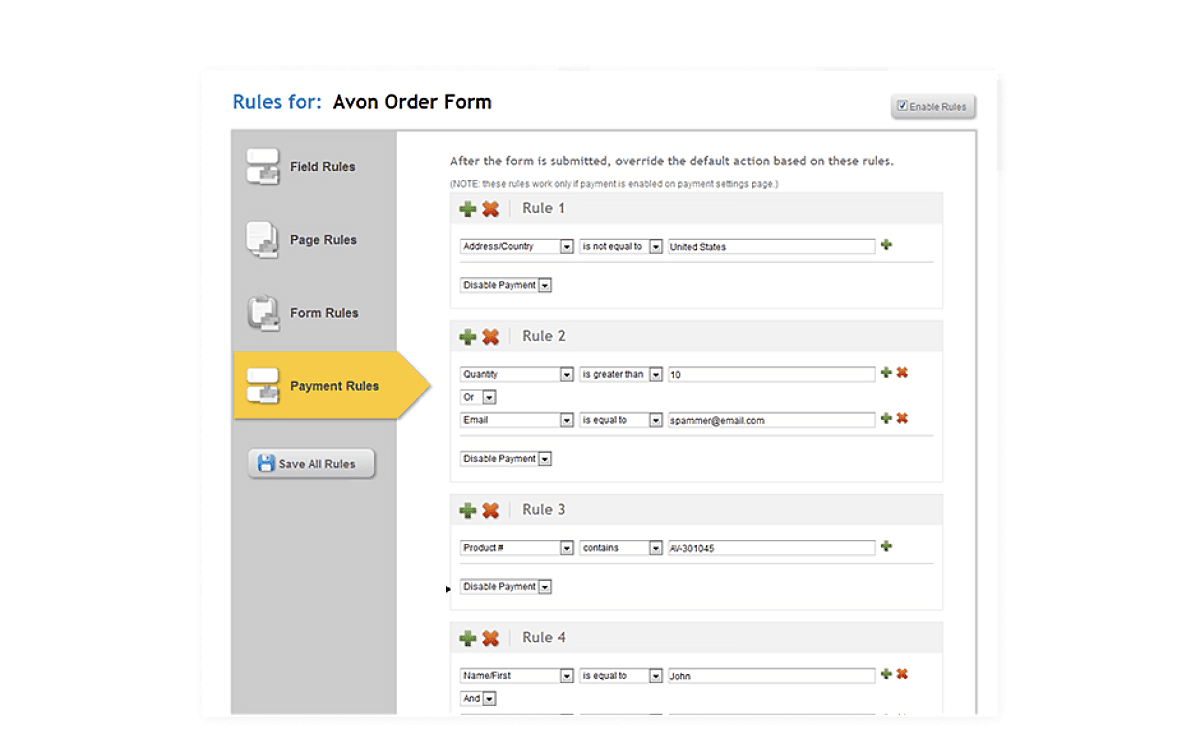 Access your form logic settings and start creating smart forms