Form customization
Design a theme and apply it to your forms and surveys to boost your branding. Add your own logo, use your company colors, modify the fonts, and more. For advanced styling, you can even use your own CSS.
Style your forms with our Theme Builder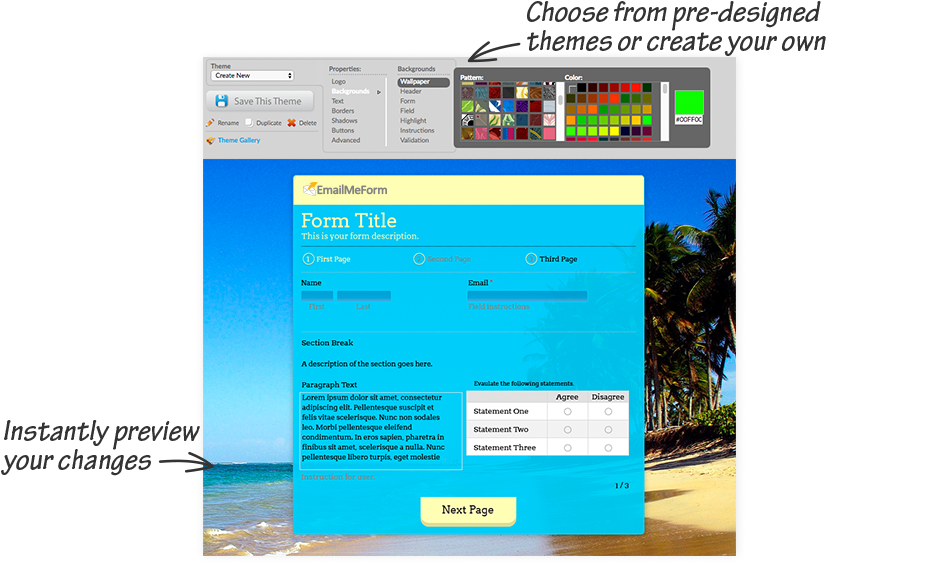 Apply your own style, colors, logo, text, fonts and images with Theme Builder options. Forms and surveys don't have to be standard and boring – you can make them more visually appealing and user-friendly!
Use beautiful themes from
our gallery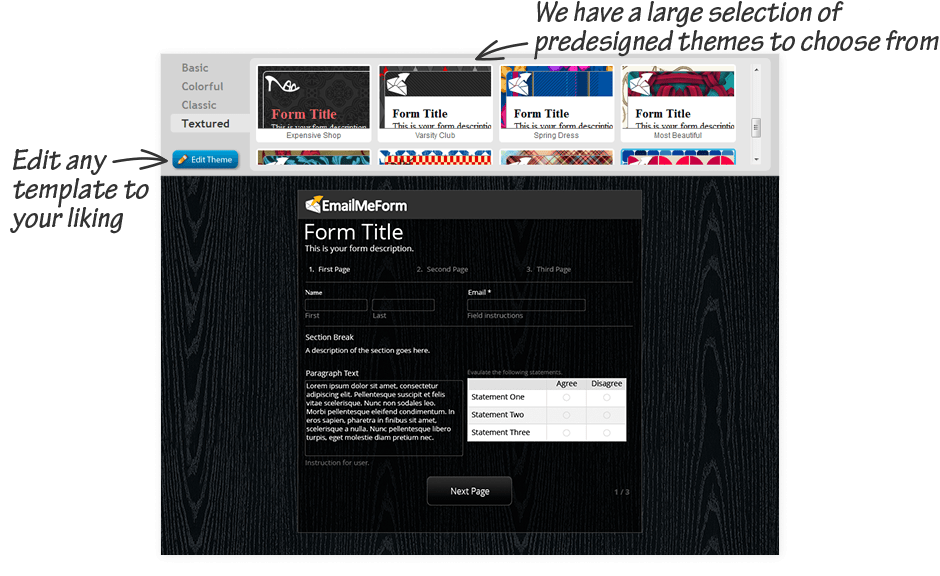 If you're stuck without corporate design or style guide, feel free to use some of our templates as a starting point. Choose a template from our Theme Gallery and adjust it to your needs. Preview all the changes to be sure you're satisfied with the result before you publish your form or survey. Our Web Form Builder offers a sea of possibilities!
Web form builder with advanced CSS gives you even more customization options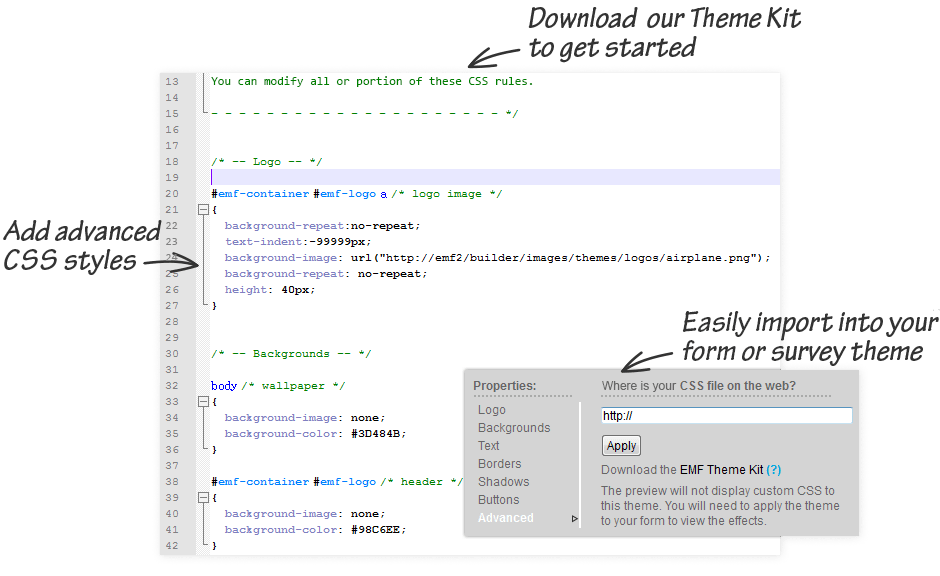 If you have the knowledge of CSS and want to add your own unique style to your form or survey, we welcome that! Review our samples in the Theme Kit, and you'll be on your way.
Apply CSS and make your forms look stunning