QR Code
If you're looking for an easy and efficient solution to inventory management or identification, look no further than EmailMeForm QR codes. Our new feature allows you to implement QR code fields into your forms and generate unique identification tokens for items and people. Retrieving all information is as easy as a single tap on your smartphone.
Here's a guide on how to use our new feature:
Add a QR Code field into your form.
First, add the QR code field anywhere into your form. When your form is complete, this function will allow you to scan your QR code.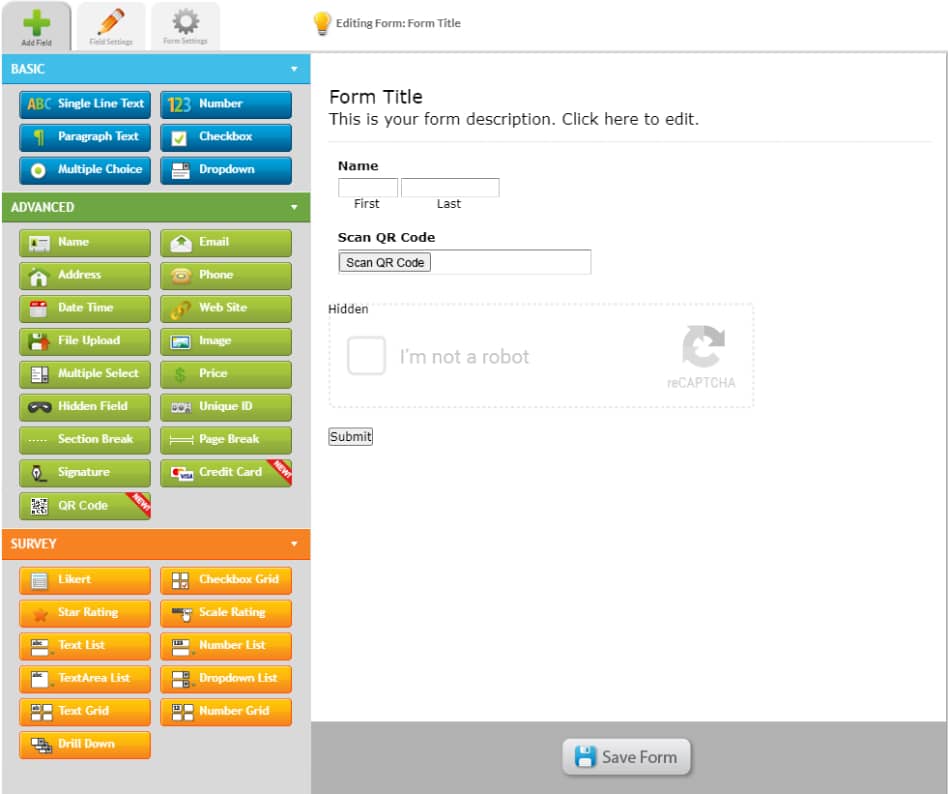 The Scan QR code button will open up the user's device camera and the scanned code will appear on the form.
You will be able to retrieve your QR code entry from the data manager, inside of which the QR code will appear as a string of text with certain information. This information is only accessible to the form owners, designated team members or collaborators, and can't be viewed by anyone else.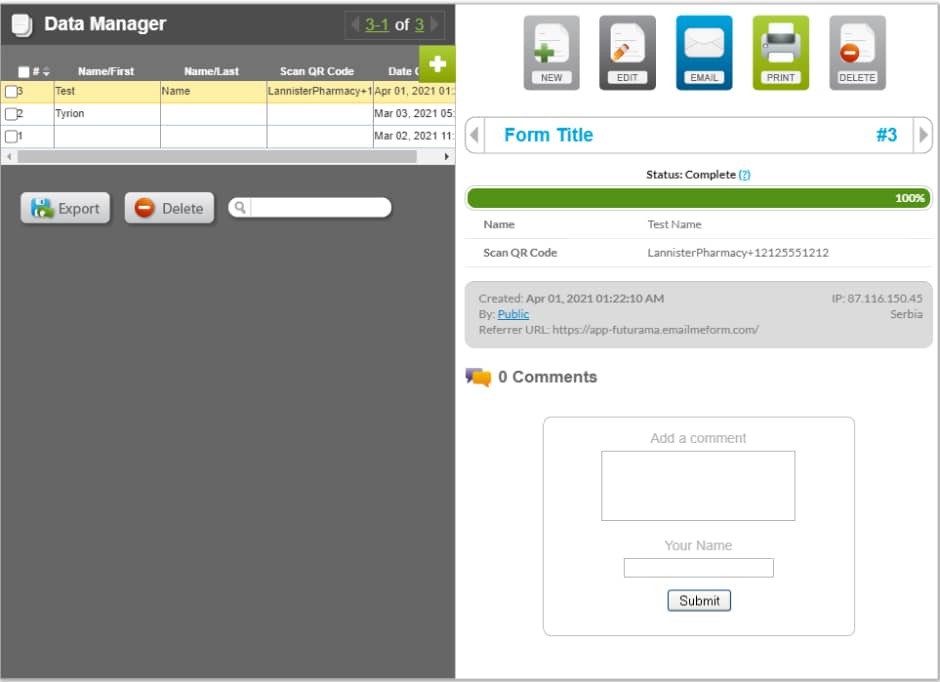 How the QR Scanner works inside your form.
When viewing your form from any device, you should see the QR Scanner field where you placed it.
Once you've confirmed it's where you want it to be, the page will ask you for permission to access your device camera and scan the QR code. By giving it permission, you make the process seamless and quick for your device in the future, being only a scan away from logging the code.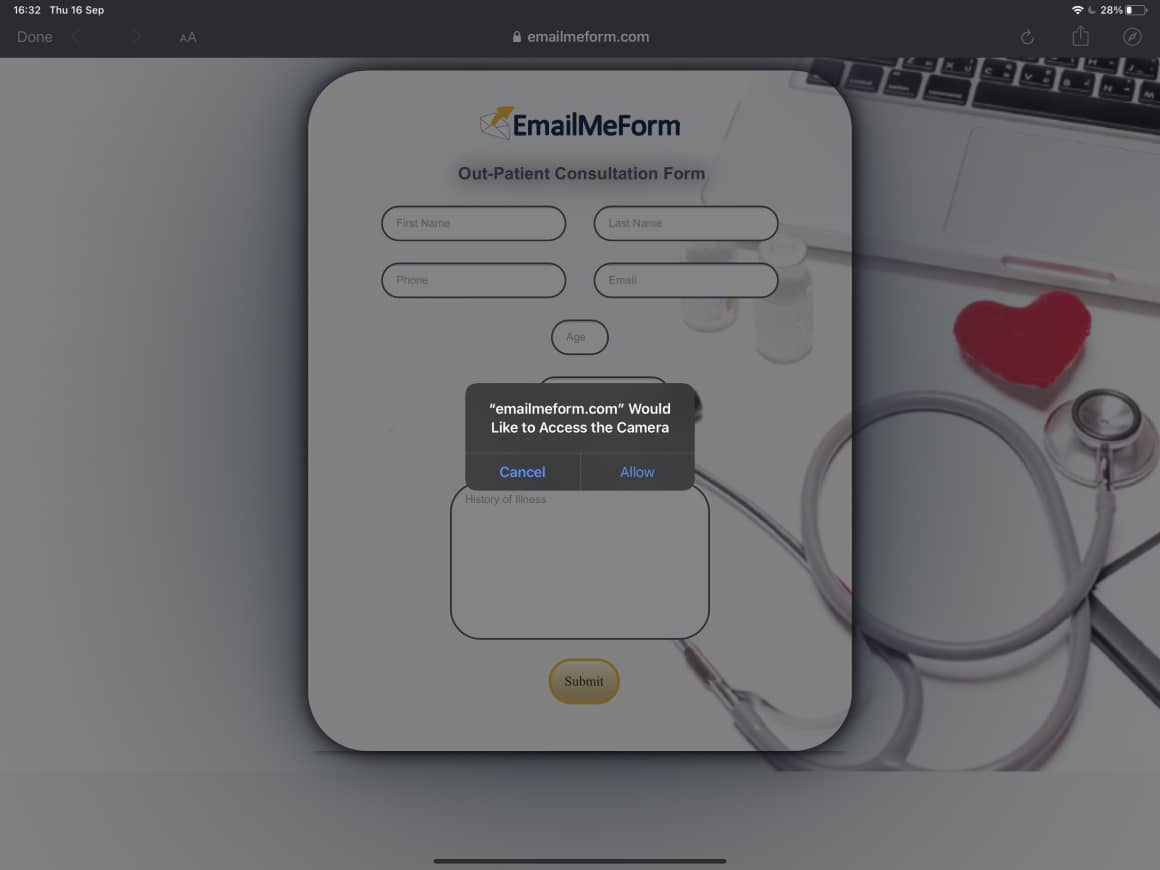 The scanned code will appear as a string of text - but in the chance something malfunctions or you don't have access to your camera or QR code, manually logging items is as easy as ticking the "editable" box inside your form manager. This will give you the freedom to edit the text inside the QR Scanner field, input manual data, links or product information without scanning.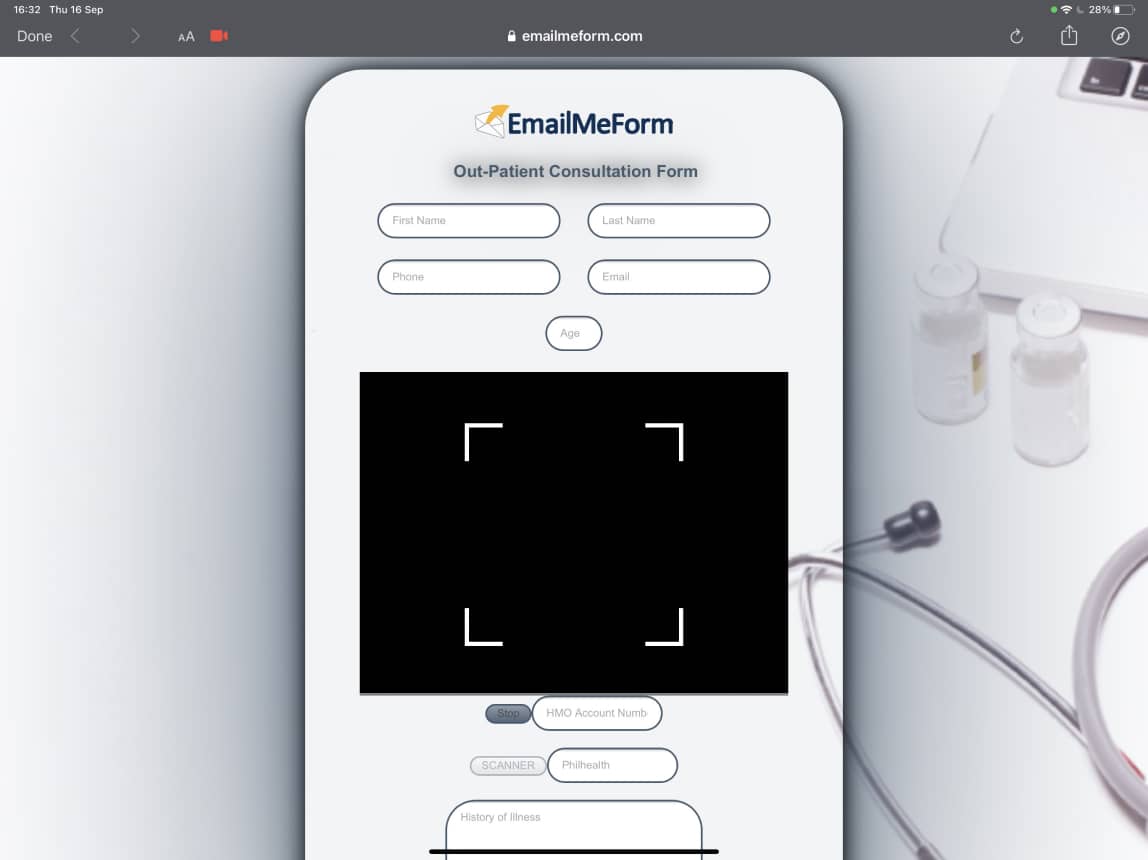 Link your form with QR codes.
EmailMeForm offers different ways of sharing your form, including an option for QR Codes. This feature allows you to reach forms contactlessly. Just scan the QR code and be taken to a form directly, eliminating link errors and web confusion.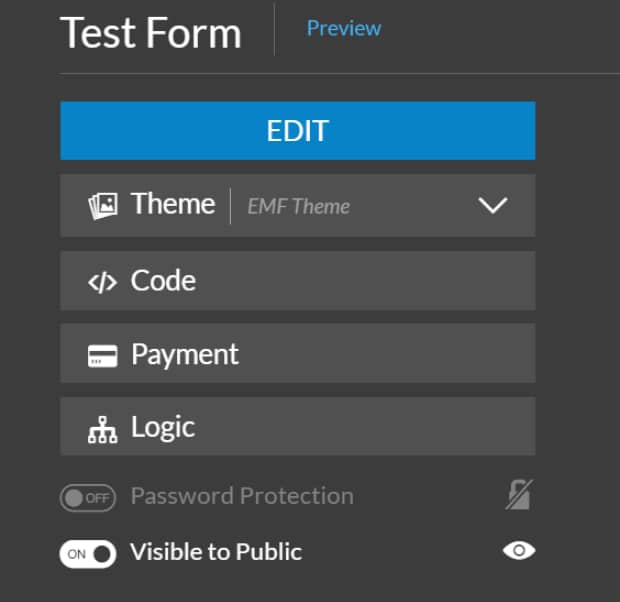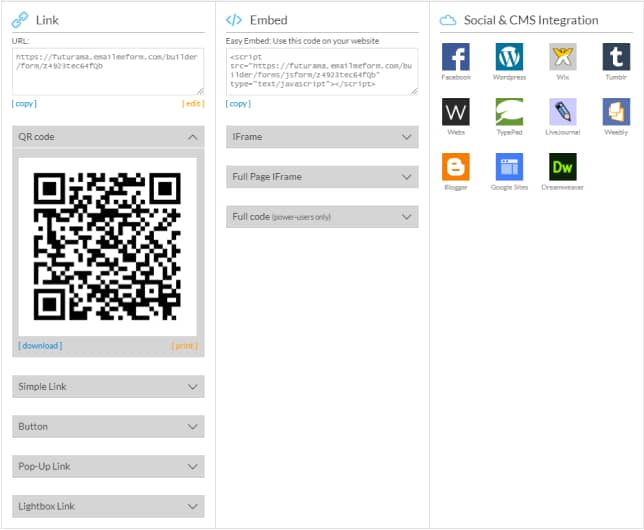 Include this in your email to help users reach your form. For physical locations it's as simple as printing this code and posting it up in an accessible area. Your clients can scan the QR code with their mobile devices to be redirected to your form.
Unable to finish completing your form? Save and resume links.
Whether you are running low on time or lacking the necessary information to fill out a form, you won't need to start over and re-fill all of the information thanks to the Save and Resume link feature.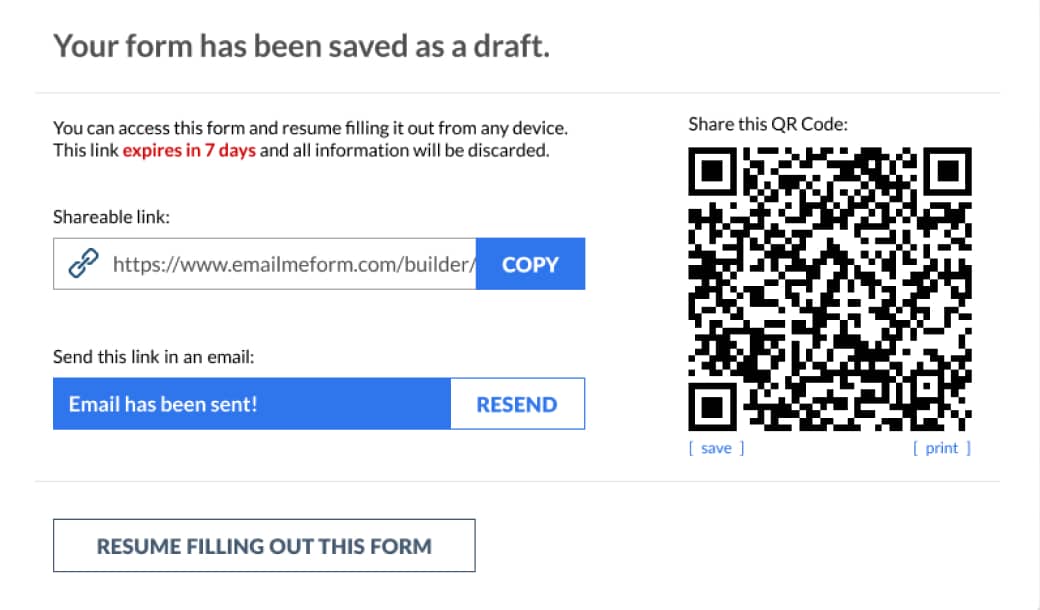 The Save and Resume link allows you and your teammates to pick up from where you left off. Enable Save & Resume in your form settings and share that form with your coworkers and friends.
Generating your own QR codes.
Your QR codes are as unique as you make them and can be used to identify anything, from people to inventory, locations and more. Identify specific products in your store's supply; then, when you are taking inventory simply scan the product code. Or, as a healthcare provider, create unique registration codes for your patients and avoid the in-person form filling process.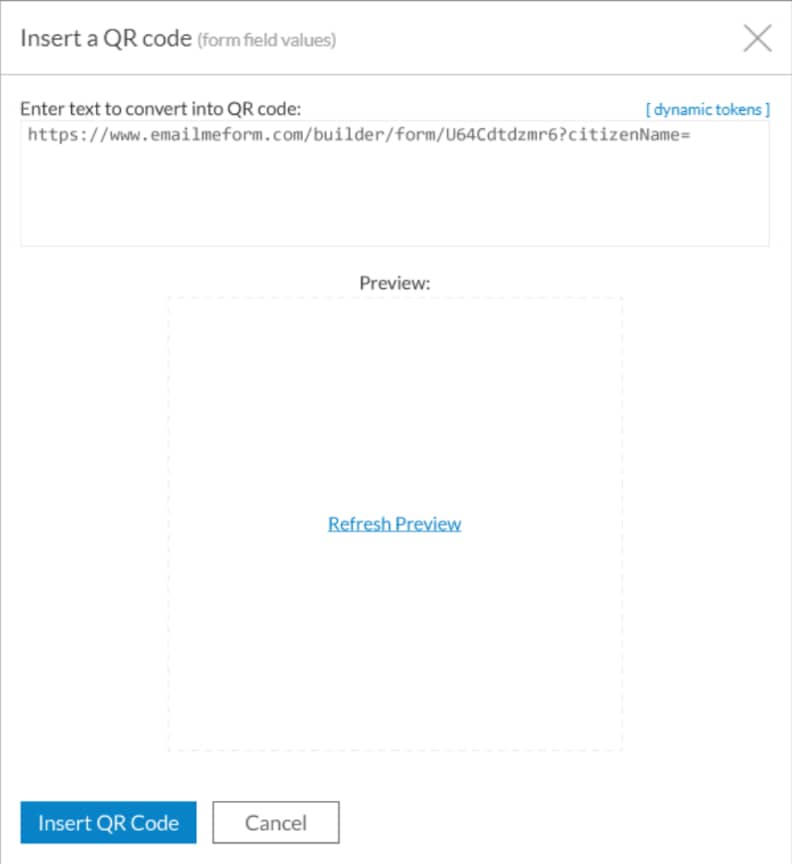 Auto-generate QR codes inside the autoresponder by selecting the dynamic tokens linking to specific fields in your form. These tokens will copy the submitted information, and turn it into a QR code. Learn more about this in our knowledge base.

Create smoother workflows by eliminating manual input, errors, bugs and wasted time.
Learn more about these features through our knowledge base, or reach out to us with any questions.