Social Integration
Test opinion, collect orders and payments, promote your products via forms, and share reports and stats with your connections. EmailMeForm Integrations makes it easy for you to embed forms on your favorite social networks such as Facebook, Twitter, Tumblr, Blogger, and more.
Set up Your Form on Facebook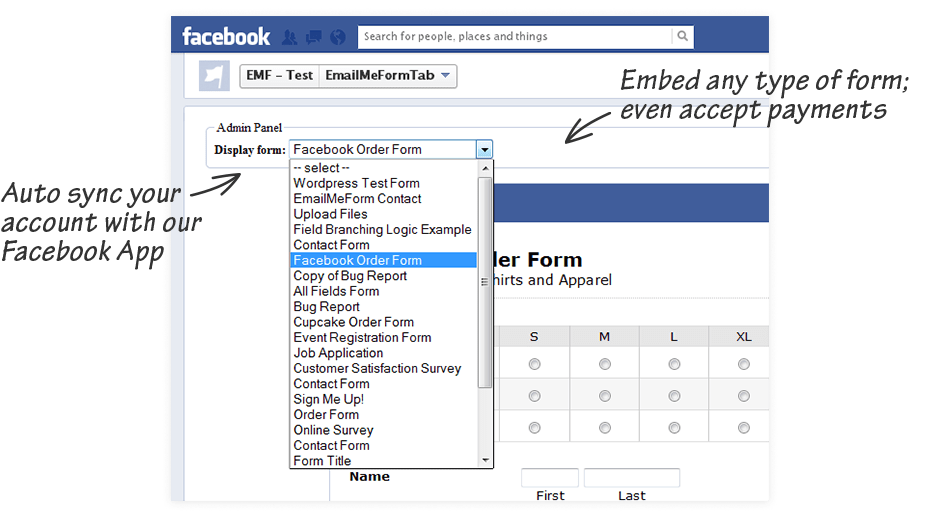 Integrating your form with your Facebook account is easy with our admin tools. Login to EmailMeForm while you're logged into your Facebook account and select from an auto-updated list of your forms in Facebook.