Social integration
Showcase your forms to your followers to get more responses, sales, insights, and interaction. Embed forms on Facebook, Twitter, Blogger or any of your favorite social networks – and get orders, payments, and customer data right on your social media pages!
Set up your form on Facebook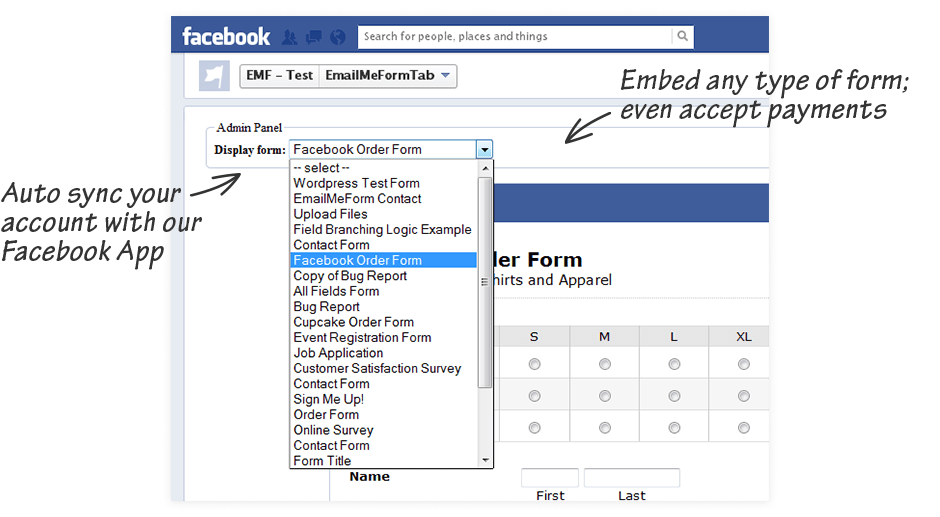 Imagine collecting orders and payments right on your Facebook page. Build desire and give your fans an easy way to act upon their emotions right then and there.
Tweet form submissions automatically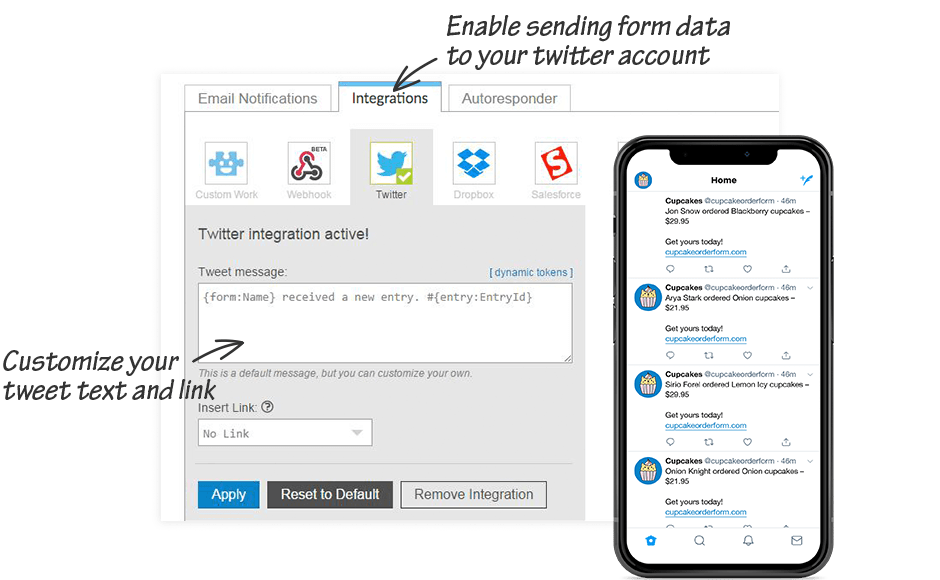 People will likely buy from you if they see other people buy as well. So score more sales by auto-tweeting your current form orders. You can even customize the tweets using Dynamic Tokens to display the exact order and price.
Post your form on Blogger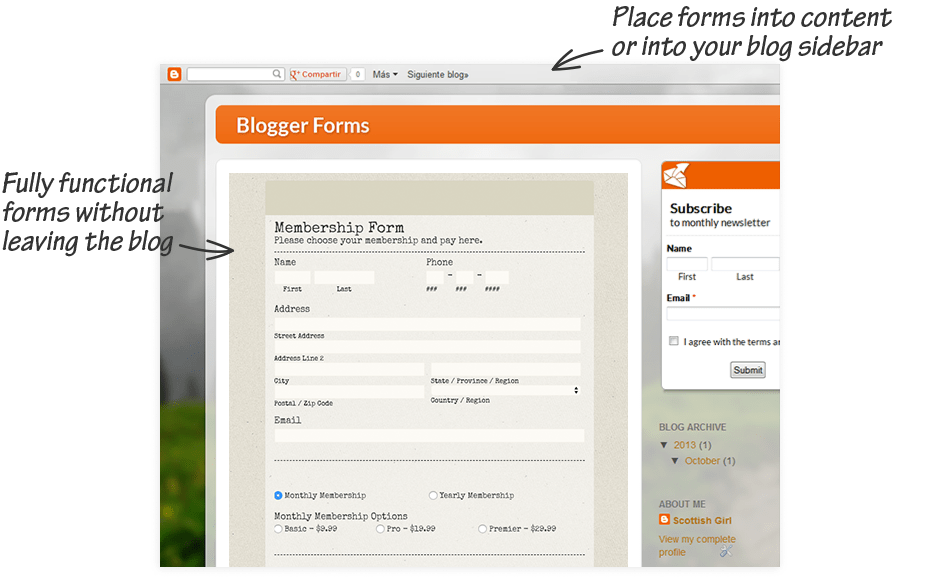 Embed forms and surveys into your Blogger site easily. Post a great story and get feedback on it, collect donations, and even sell products – all on your own blog.