Easily embed forms
Whether you want to see your form instantly updated on your website when you make changes in our app, or you like to have more control over the updates – we have options available for you.
Your forms and surveys can be embedded just about anywhere on the web!
Quickly copy and paste embed code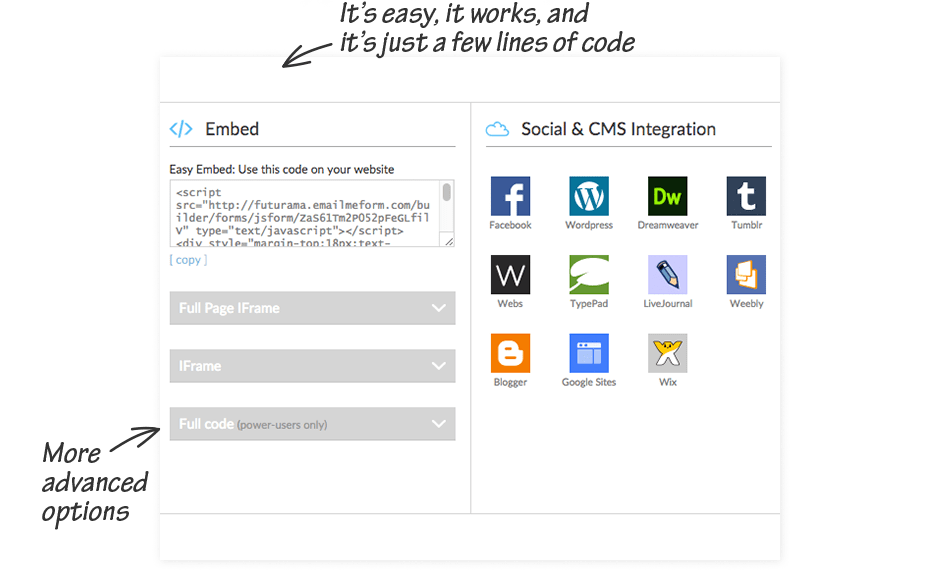 Our JavaScript, iFrame, and Lightbox Easy Embed options are the preferred methods for our users to embed forms on their sites. These methods have a light code footprint and place less stress on your server while serving the content from EmailMeForm's server.
Simply copy one of the Easy Embed options and paste into your site's pages, and you are on the way to showing your forms on your site 100% seamlessly to your visitors. This copy and paste method makes it very easy to implement complex forms and surveys.
Embed forms into social networks and CMS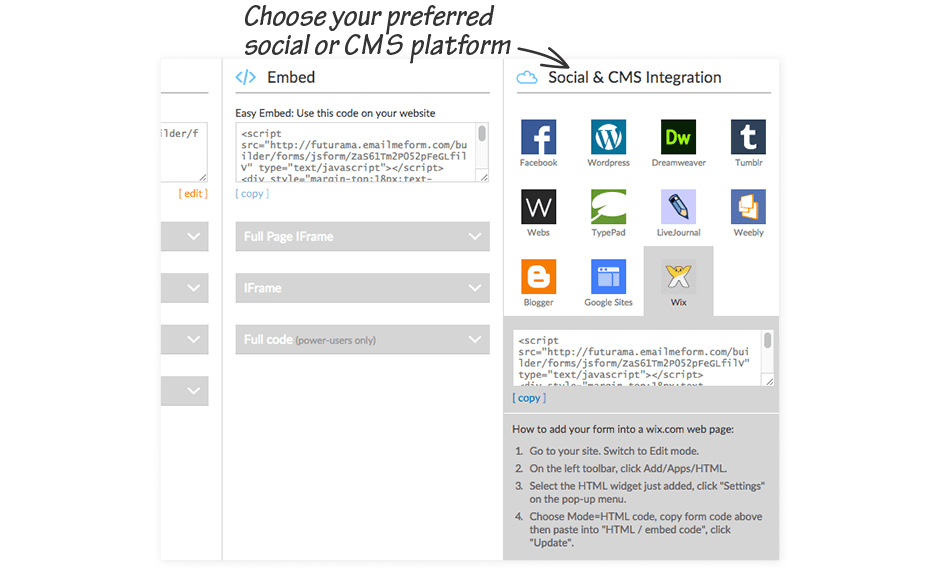 Want to ask your Facebook friends a question? Want to put a survey on your Google Site? Want a Wordpress contact form inside your blog? Embeding a form is easy using our Social & CMS tab, you can embed on many popular platforms! We are adding more and more often, so, if yours is not listed, contact us and suggest it.
Direct link to your form or survey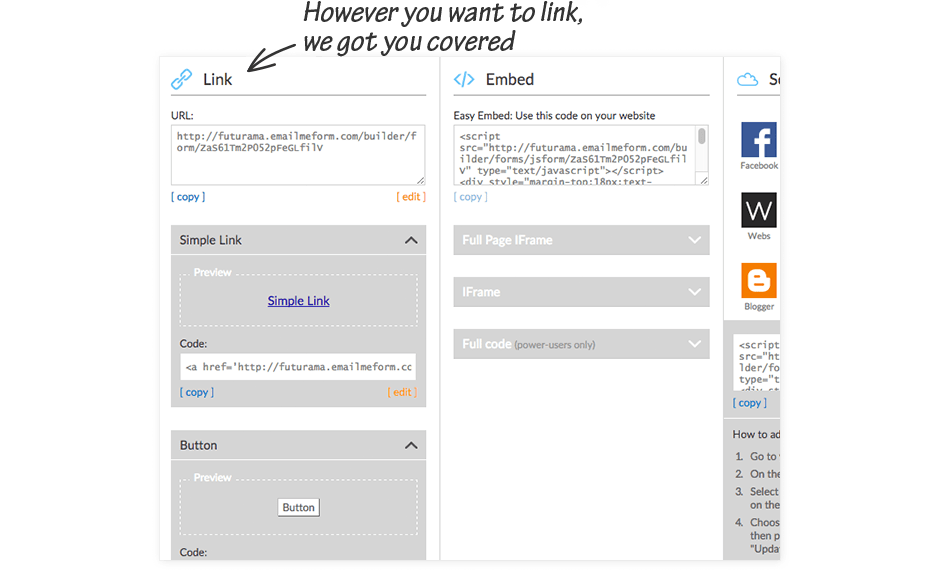 The ease of sending out your form or survey is important. You can send your form's link via email, instant message, or any chat app, to all your potential users.
Collect data or sell products directly from your Facebook page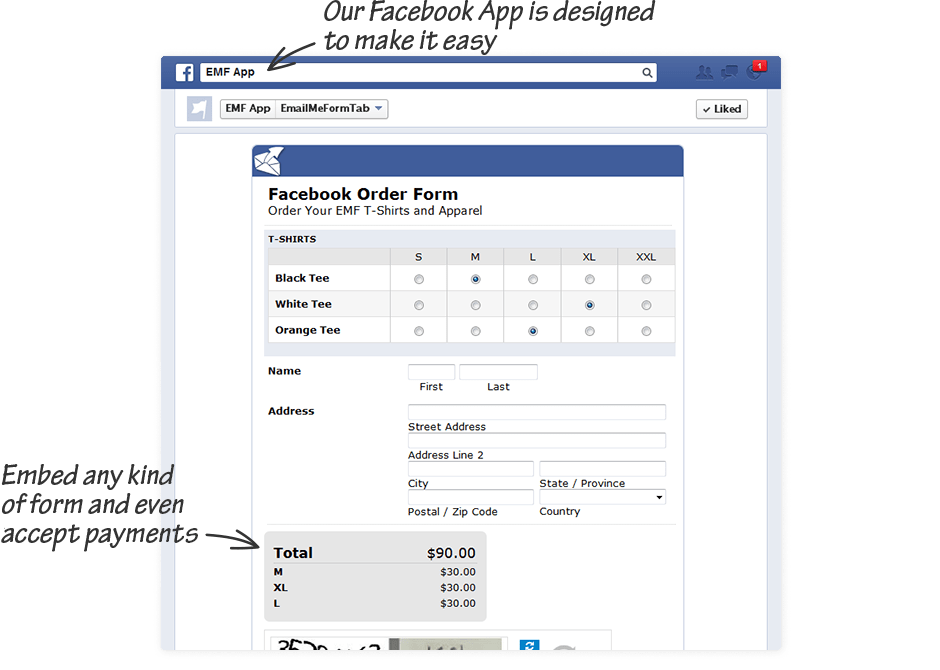 Embed your forms or surveys into your Facebook page. Just install the EmailMeForm Facebook App with a few clicks and you will be able to log in and manage form display without ever leaving Facebook.