Easily Embed Forms
Creating online forms is not so simple when doing it natively on Facebook and WordPress or Wix websites. With EmailMeForms, you can add surveys, online applications, and other complex forms by simply embedding a simple code on your websites and Facebook pages.
Copy and paste embed code
Even with no coding experience, you can easily add beautiful and useful forms by simply copying the generated code and pasting it on your page or website.
We have pre-selected the best embed methods and the embed feature has an easy to follow navigation pane. We use lightweight JavaScript, iFrame, and Lightbox based codes that won't affect responsiveness and performance.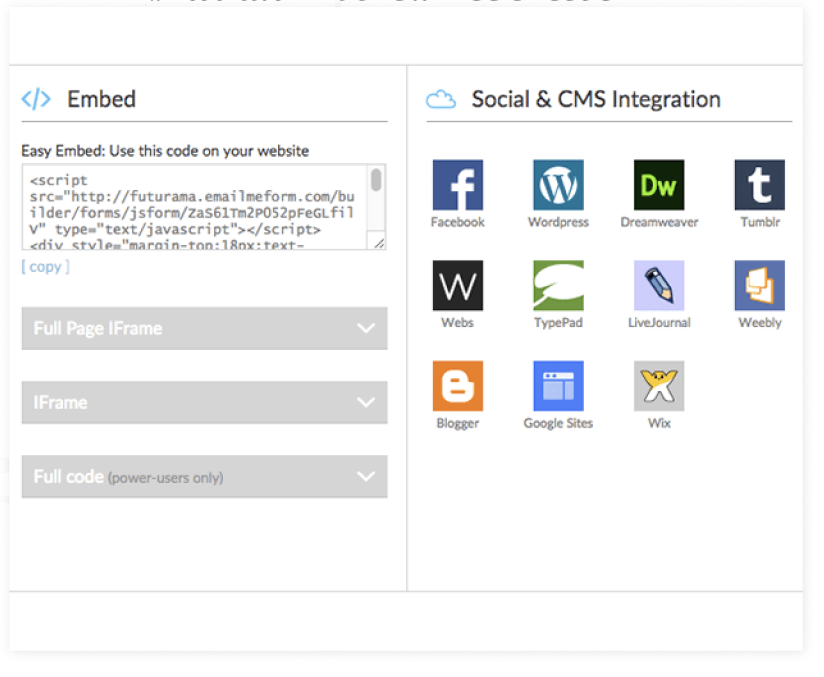 Embed forms into social networks and CMS
Whether you're using your online presence as a way to communicate with followers or clients, as an eCommerce site, or as a way to gather information - embedding online forms will create a better user experience.
Our Embed feature supports all leading CMS or webpage and social media platforms. This is a growing list and if your chosen platform is not here, we would love to hear from you so we can work on supporting it.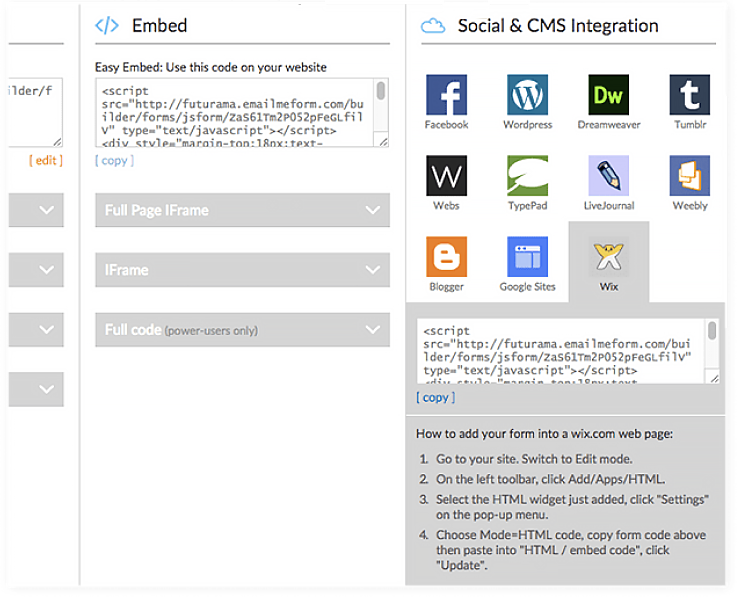 Use direct link to your form or survey
For faster responses, you can send out your online forms via email, instant messaging, or chat. Just copy the online form's link and paste it on the message body of your email or app and click send - and you are done.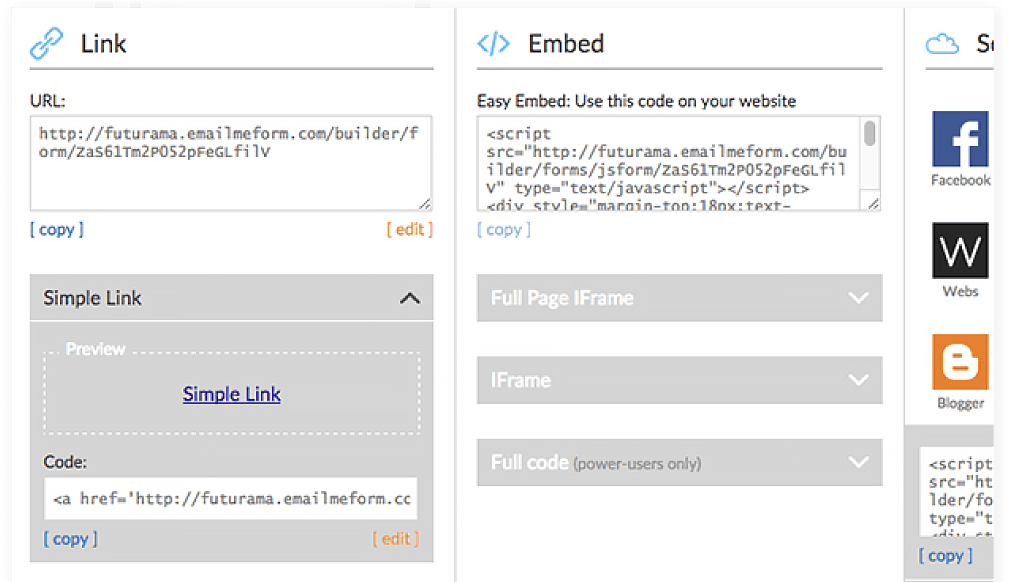 Collect or sell on Facebook
Add more functionality to your Facebook page by embedding an online form. You can easily create an order form for selling or start a survey to increase engagements with your fans and followers.