Feedback forms
Feedback forms will help you discover things about your business that you haven't thought about before. Find out what your customers have to say and use this feedback to improve your sales, marketing, and support efforts.
Easily create feedback forms with our form builder web app. There are free templates for you to choose from, or you can build your form from scratch with our pre-made form fields.
Contact forms with
CAPTCHA

protection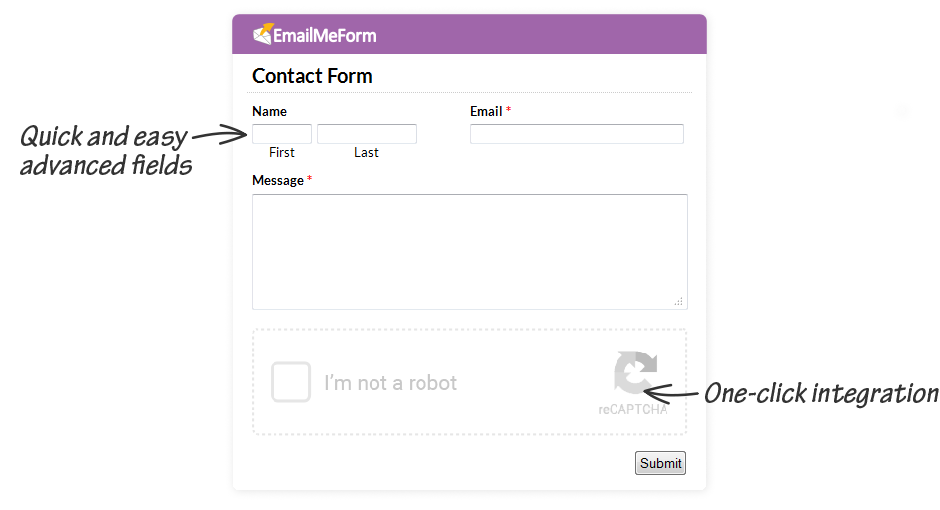 Contact forms can contain as little or as many fields as you like. And with the CAPTCHA protection, you don't have to worry about safeguarding your form against those annoying spammers that flood your email on a daily basis!
Multipage customer satisfaction surveys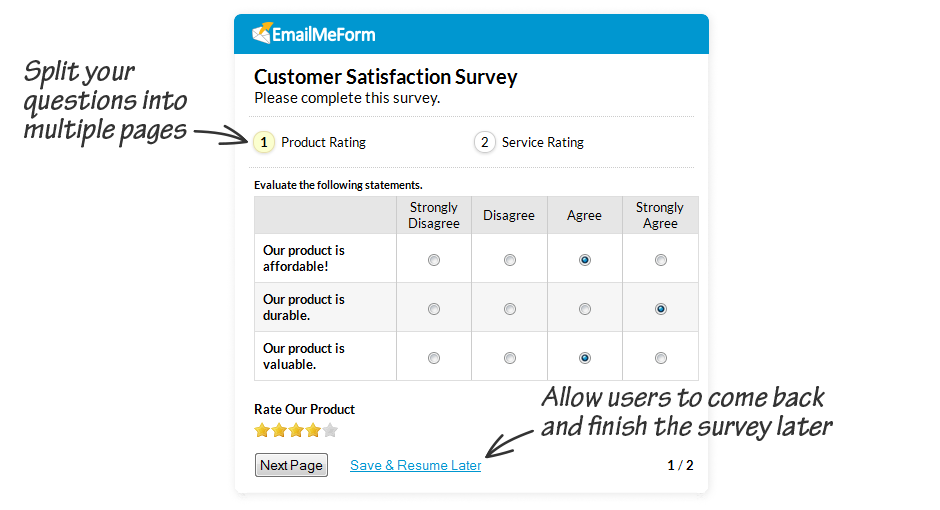 Create straight-forward and user-friendly surveys to gather feedback from your customers. This will enable easy rollout of new products and services based on customer response.
Smart bug reporting with branch Logic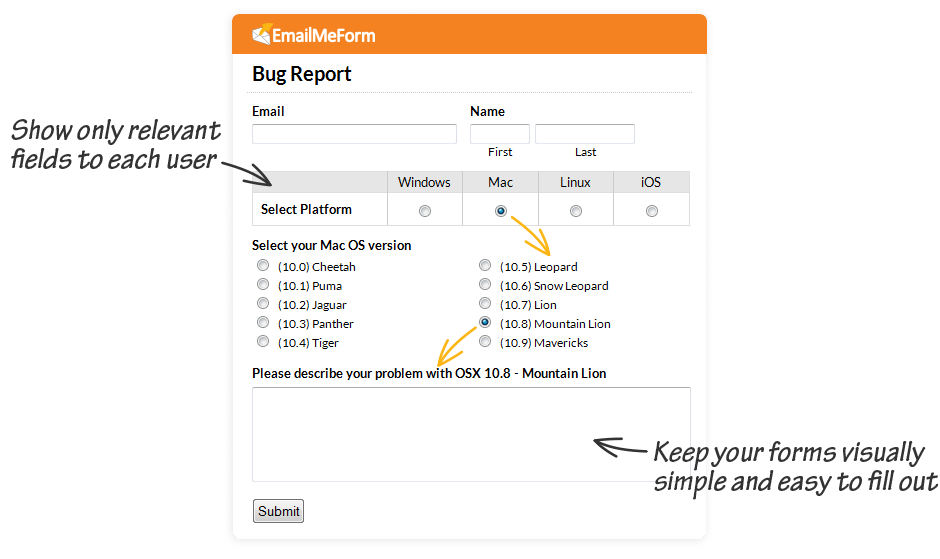 You can get started with templates, and proceed from there to edit and customize the visuals of your form including the background, logo, fonts, and more. Add easy feedback fields from checkboxes to radio buttons, to help your form takers respond quickly. We have all the options you need for the easiest bug reporting in your new software or app, too.